Discover the Benefits of Giving Wisely
Meet Our Donors

Learn more about the Daudts' gift
---

Learn more about the Smiths' gift

Make a gift that costs nothing during your lifetime.
Learn More »
Planned giving is a compilation of financial planning tools that many people use to support non-profit organizations, like Friends, without sacrificing their own financial security. More and more donors are realizing the mutually beneficial aspects of planned giving and are incorporating it as part of their estate planning.
Consider planned giving if:
You believe in the work of Wilmington Friends School, and you want to ensure that we will be a force for good in the lives of generations to come.
You want your gift to make a difference, but are concerned about your own future financial needs and those of your family.
---
Join the 1748 Society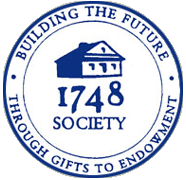 ---
We deeply appreciate your support, and try to provide giving options to meet your individual and family needs. This web link is designed to help you learn about financial tools you can use to plan your gift to Friends in a way that also meets your own financial needs:
Use the links on this page to meet several Friend school contributors and discover the financial tools they are using to make philanthropic giving a win-win experience that benefits all parties, in the present and the future.
Make a gift not using cash – you can donate appreciated securities instead, using an asset that costs you less than the tax deduction you'll get for it today.
Convert obsolete assets into much-appreciated gifts – such as a life insurance policy that you no longer need.
Make a gift that costs nothing during your lifetime – make Friends a beneficiary of your will, revocable trust, or retirement plan, without interrupting your cash flow and current financial planning.
Learn more about these and other tools for planned giving. If you already know something about your giving options, click on Gifts Anyone Can Afford and go right to the planned gifts that you want to read more about. If you want to evaluate how a gift can meet both your charitable and personal goals, first go to Goals & Benefits to learn how each type of planned gift could work for you.
For additional information on making a planned gift to Wilmington Friends School, please contact the Development Office at 302-254-3853.